We Build Inspiring Residential Spaces
Specialist In Modern Renovations
Do You Have A Renovation Project?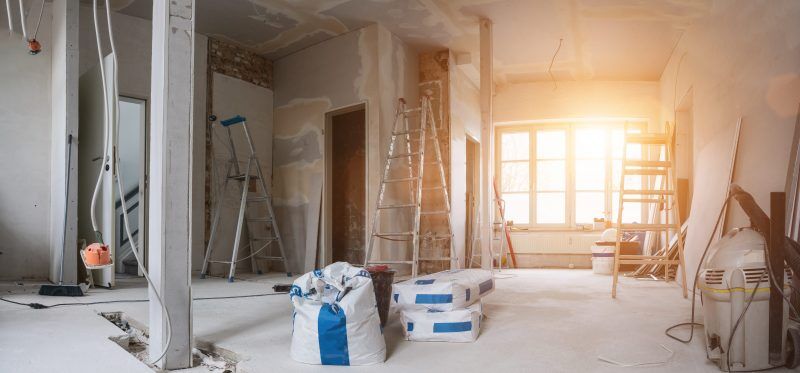 GS Renovations has been an award-winning home restoration firm in the Alberta area, serving homeowners and residents of Calgary, Edmonton, Red Deer etc. We take great pleasure in the quality of our work and the level of service we provide. All elements of home and commercial renovations are covered by our trained and educated artisans. From flooring and window installation to complete residential and commercial property renovations and structural additions, we do it all. In addition, we specialize in creating unique bathroom and kitchen designs. Decking and landscaping services can be used to improve the appearance of your home or property's exterior.
Complete residential and commercial renovations
Kitchen remodeling
Bathroom renovations
Mini backhoe service
Decks and patios
Interior and exterior painting
Finishing or renovating unfinished basements
Tile setting
Flooring & custom woodworking
Window and skylight installations
Retaining walls & driveways
Landscaping
Additions and more…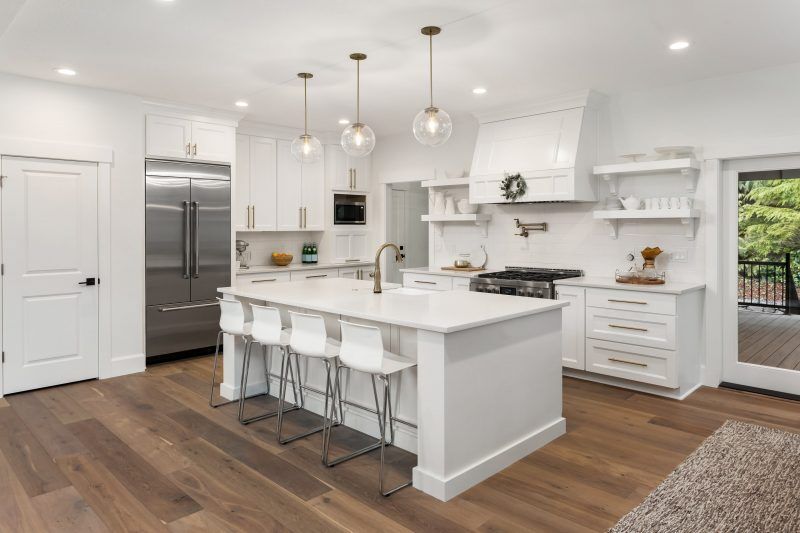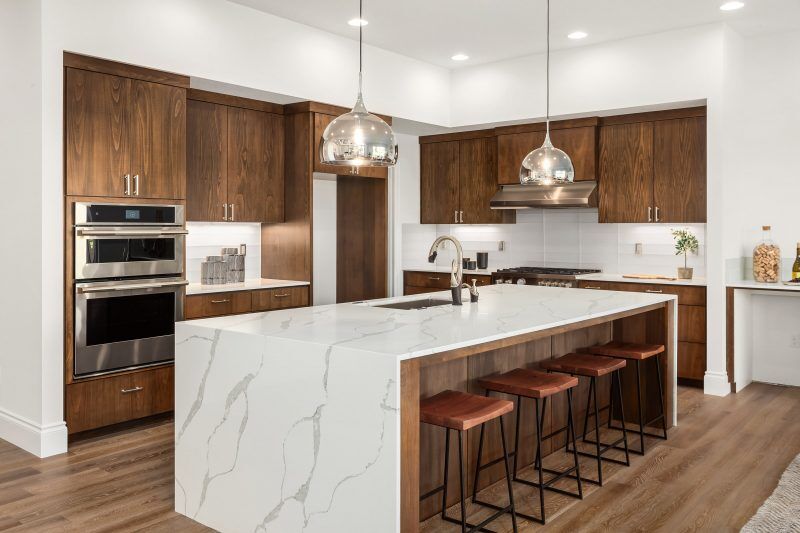 Work with our professionals to create unique cabinets that will last a lifetime.
-Create your own kitchen storage solutions that are one-of-a-kind.
-To ensure longevity, we only use high-quality materials.
-Renovations and new construction are two different types of projects.
-Over 30 Years Of Success And Dedication As A Family-Owned Business
GS Renovations has been a premier cabinet builder and designer in Calgary for over 30 years. We produce one-of-a-kind designs that reflect our clients' visions and spaces, ensuring that any living area is of the highest quality and function for years to come.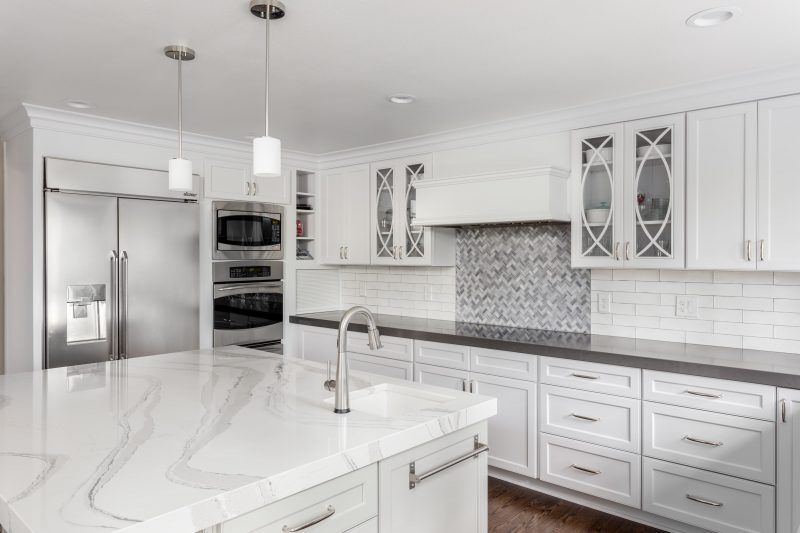 You can be confident that you won't be limited to the standardised styles, colours, or shapes of current kitchens thanks to our unique ability to carefully manufacture kitchen cabinetry while ensuring great quality, durability, and individual design.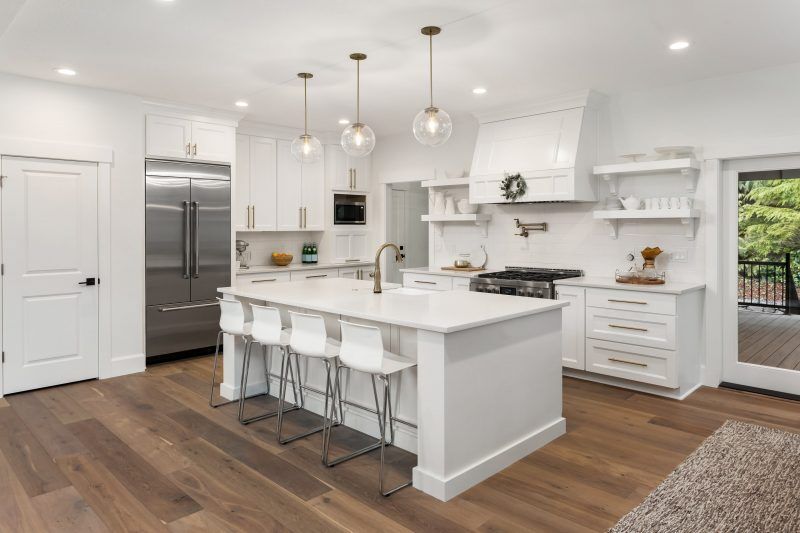 Our interior design staff works directly with you to create the best kitchen design to meet your needs, with a focus on customer service.
Our unique creative approach is retained within the GS Renovations family, from vision to design and implementation, to ensure our high levels of care and attention are consistent throughout the Calgary cabinetry process.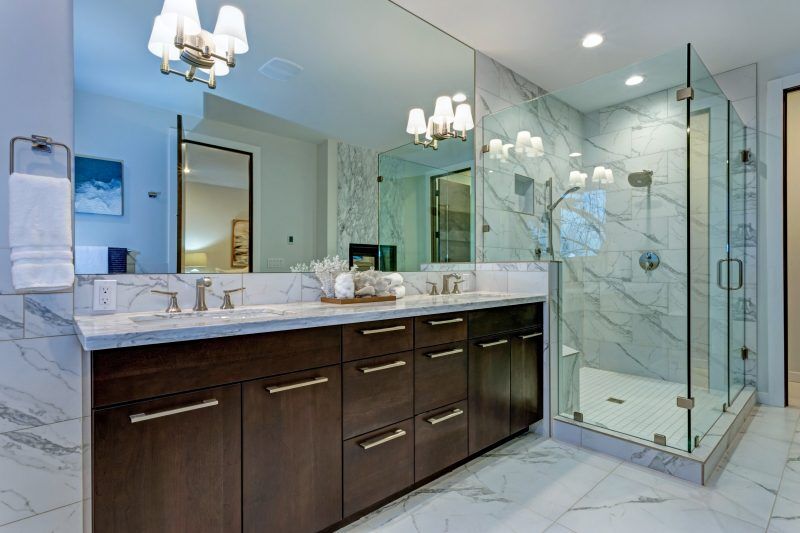 -Partner with GS Kitchens expert design team to integrate style and functionality.
-We bring a wealth of experience and custom cabinetry options to suit your unique vision.
-To ensure longevity, we only use high-quality materials.
-Boost the Appeal and Practicality of Your Bathrooms' Design
-Trust in our 20-year track record of professionalism and success as a family-owned business.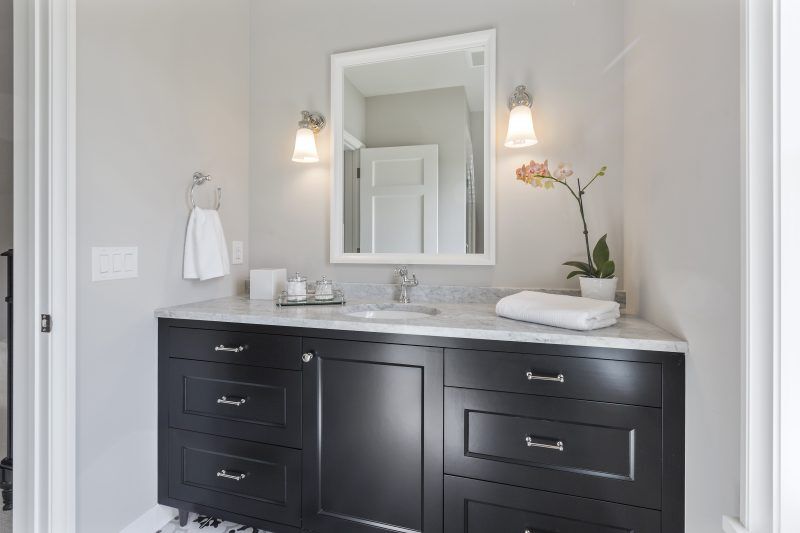 We recognize how important an upgraded bathroom is to a home's overall value and comfort. We also recognize how convenient it is to have everything done by one firm. We can handle it all at GS Renovations: cabinets, countertops, custom bathroom vanities, fixtures, and flooring. Our variety and ability to personalise to our clients' specific wishes will astound you. Our team is prepared to work in any bathroom, regardless of its size or design. Put your bathroom renovation in our expert hands, from manufacture to installation.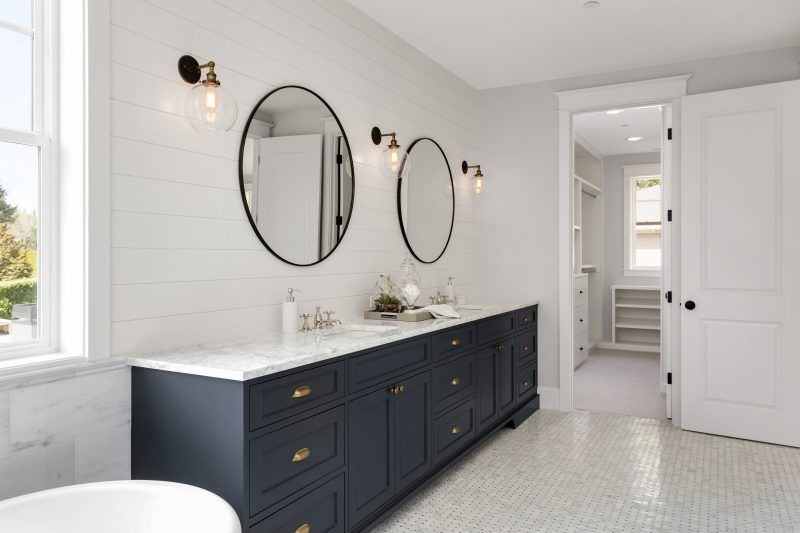 They are where shoe collections live, where party jackets congregate, and where his stuff mingles with yours all of a sudden. They're the start of new days, the end of long weeks, and the arrival of new family members. Your personal space — and everything you keep in it – is unlike everyone else's. And your way of life has its own distinct style. For over 30 years our design team has been developing, manufacturing, and customizing closets and customized organization systems that are completely tailored to your space. We work fast and creatively with you, your budget, and the beauty of your home.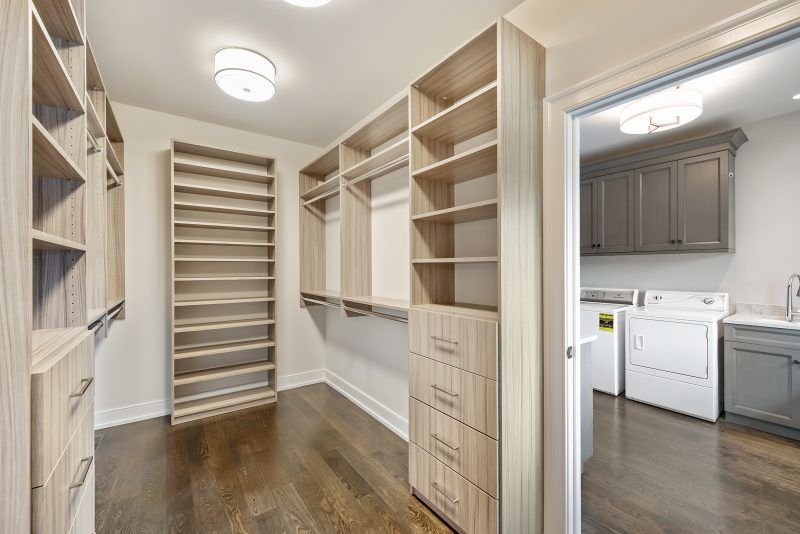 When you call GS Renovations for a free consultation, we'll talk about your ideal closet and how we can make it a reality. Then we'll demonstrate! GS Renovations designs your custom reach-in closet with CAD software so you can preview how it will look before we start building. To schedule your free in-home consultation, call (403)899-0337 or use our online contact form. We're excited to work with you to create your ideal closet!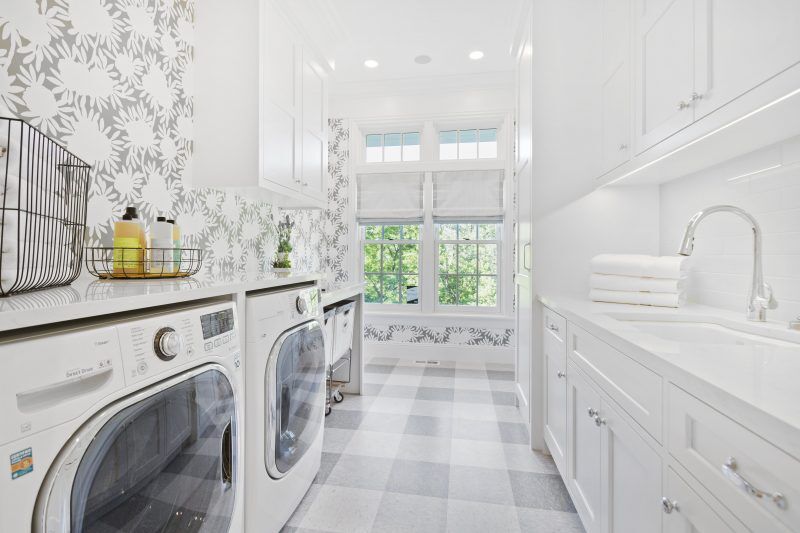 Custom laundry room cabinets and accessories will forever change how you organize your laundry. Your laundry area will be stylish and functional thanks to shelves and cupboards, as well as improved Deco drawers. With distinct sections for each operation, you can transform your dry, fold, and sort routine. It's never been easier to keep your home running smoothly.
Laundry combines both aesthetics and functionality.
To make washing laundry more enjoyable, our laundry cabinet solutions blend elegance and functionality.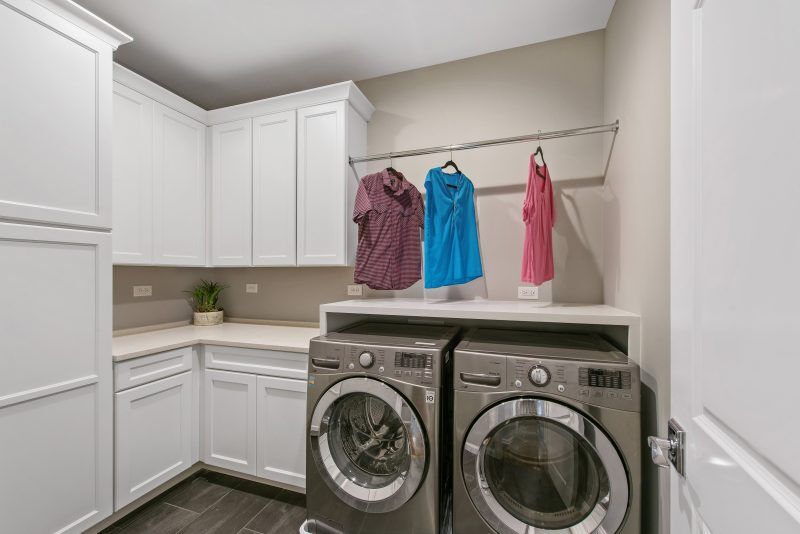 The humble laundry room has progressed. From laundry cabinets with built-in organization features to cabinets that offer multi functional workstations, our laundry cabinet solutions make doing laundry more joyful by adding beauty and functionality to your area.
With a Laundry Room Island, you can make a statement.
Laundry room with work surface on an island
Who says a center island can only be found in kitchens? Use our laundry room base cabinets to make one. To make a statement, choose door types and finishes that contrast with your other laundry cabinets.
Cabinets for Laundry Bins
Supplies are kept handy yet hidden in our laundry bin storage cabinets.
Bin storage, which is popular in kitchens and mudrooms, also looks great in the laundry room. The detergent, cleaning materials, and other items you want hidden out of sight are kept hidden in our laundry bin cabinets.
Your Washer and Dryer Should Be Framed
By framing the washer and dryer with cabinetry, you can give your laundry room cabinets a polished look.
Working with a designer to create a secure place that frames your washer and dryer in gorgeous cabinets can give your laundry room design a polished look. Another option for extra storage is to install extra drawers offered by appliance companies underneath the washer and dryer.
Cabinets for Laundry Sinks
In the laundry area, there is a sink base cabinet.
Add a laundry sink cabinet that also serves as a potting sink to make your room more functional. Set up a workspace on the counter where you may fold clean clothing, work on your computer, or wrap gifts.
Finishing Touches for Cabinetry
To improve the look of your laundry room, add decorative moldings, decorations, and hardware to your cabinetry.
In a unique home, even the laundry room needs a finishing touch – use ornate moldings, decorations, and hardware to match the cabinetry in other rooms.